A congregation dating back to 1850
In 1850, Esther Blondin founded the Congregation of the Sisters of Saint Anne at Vaudreuil (Quebec, Canada) in the outlying region around Montreal. Her aim was to remedy the pitiful situation of rural schools of her time.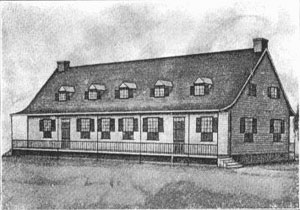 From 1851, the community began to expand; in a short time, the Sisters had assumed the direction of several schools and opened boarding-schools in the country-side and in the Montreal area. In later years, other Quebec regions like Abitibi, the Temiscamingue , the Gaspe also called on the devotedness of members of the Congregation.
Photo :